News
Disgruntle Maoists announce poll disruption; smashed ballot boxes in public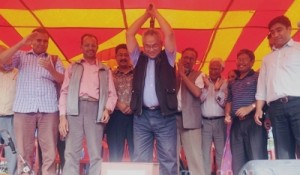 KATHMANDU, Nepal- A breakaway faction of Communist Party of Nepal (Maoist), led by Mohan Baidhya, has formally announced their boycott of the second constituent assembly elections to be held on November 19.
The agitating party organized a programme at central Kathmandu on Thursday afternoon to announce their decision on poll boycott terming the election a political drama where Nepalis were forced to take part due to foreign pressure.
Announcing the decision, party secretary general Ram Bahadur Thapa and other senior party leaders symbolically smashed the ballot box at the public function.
The party has also organized the programme simultaneously across the country.
The party also decided to launch an anti-election campaign across the country's all 75 districts.
The Baidhya faction has a different view on nationalism and Nepal's relations with India, and this was the main reason why they split from the main party last year. They also consider deposed king Gynendra Shah more nationalist than other major political parties.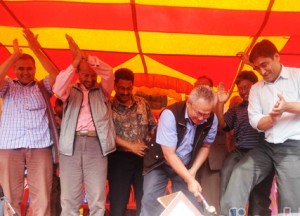 Some other fringe parties have also decided to boycott the November elections, expressing their reservations over several conditions and the appointment of Chief Justice Khil Raj Regmi as chairman of the Interim Election Council.
Observers say that if other disgruntled factions also join the Baidhya faction, they will have enough strength to disturb the polls and creditability of the results will be questioned.
Meanwhile, the election commission has started allotting the election symbols and as of now, 59 parties have received the elections insignia.
The first assembly, elected in 2008, dissolved last year without carving out a constitution.