News
Social media network new bridge for scoundrels to cheat girls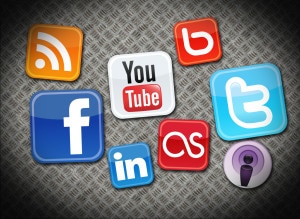 KATHMANDU, Nepal- Modern technologies have, undoubtedly, helped humans in many ways to solve their daily problems and to keep in touch with others. But the misuse of same has also helped the offenders to cheat and malpractices.
Social media network like Facebook, Twitter as well as mobile cell phones are good means to establish and spread connectivity even among the unacquainted people. But the crooks are found using the same to fulfill their crooked designs and for perpetuating violence and harassment against women.
The social network sites and mobile phones have also been adding new dimension in the heinous tasks of human trafficking, flesh trade and many more.
A recent incident cited by Maiti Nepal, an organization working against human trafficking and flesh trade,  revealed the fact the human traffickers have been widely using social networking for trafficking girls to India.
According to Maiti Nepal, a 22-year-old girl of Changunarayan, Bhaktapur, a city adjoining to Kathmandu, reached Nepalgunj, a mid-western district situated at some 1000 Kms west from Kathmandu, to meet the guy whom she acquainted through Facebook.
She was located by Maiti Nepal when she was heading towards Rupadiya, an Indian market area adjoining Nepali border with the guy who was riding motorbike with Indian number plate.
In another case of the same nature, a girl from Taratal higher Secondary School, Bardiya arrived in Nepalgunj to meet the guy whom she came to know from cell phone.
Both of them were again caught and handed over to their kin with the support of police by Maiti Nepal while they were heading towards Rupadiya.
These incidents have proved that not only the uneducated girls, but the modern and educated girls are also facing high risk of being victims to human trafficking.
Programme Coordinator of Maiti Nepal Kathmandu, Hari Bhattarai said these were only representative incidents; there are many educated and modern age women who are also in the high risk of falling victims of human trafficking across the country.
Along with the increasing popularity of social media, like telephone, FB, Twitter and other, the women of urban Nepal are also facing the risk of being victimized by the different forms of violence.
Bhattarai said, "Human traffickers are active in the country, who use social networking sites and telephones as a new means to sell women in the Indian brothels".