News
Tourism entrepreneurs urge NAC to focus on India, China flights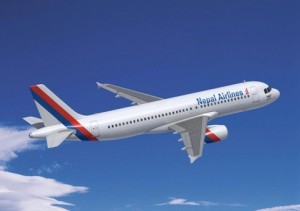 Tourism entrepreneurs and stakeholders have urged the Nepal Airlines Corporation (NAC) to focus its regular flights to the neighbouring countries, India and China.
The tourism sector are enthusiastic about the upcoming days of the NAC as the only national flag carrier that operates in international route, has recently succeeded to gain financial aid from other government agencies to add new airplanes in its fleet.
The NAC is all set to buy two narrow body airbus within a year after it gained Rs. 10 Billion loan from the Employees' Provident Fund. With the NAC move tourism sector are enthusiastic for a hay day ahead as the national flag carrier would bring more foreign tourists home. It is long believed that the lack of sufficient airplanes and adequate flights in the international routes have hampered the tourists arrivals in the country.
Tourism operators are worried after the NAC halted its direct flights to Shanghai for the long time now and the Delhi flights were not operating since the last one year. But with the new flights in its fleet, they urged the NAC to continue regular flights to India and China.
As per the air agreement Nepal can operate flights up to five Chinese cities while seven Indian destinations could be linked with direct flights. But due to lack of sufficient flights other international flights are carrying passengers to and from Nepal to such destinations thus posing direct loss to Nepal.
The NAC had also closed its Delhi based regional office last year citing heavy loss.
Shambhu Pathak, coordinator of China Sales Mission and second vice-president of Nepal Association of Travel and Tour Agents, said that the nation has incurred a great loss in lack of direct flights to China."Since Air China, China Southern, China Eastern are ferrying the air passengers from different Chinese cities like Shanghai, Beijing, Chindu, Guangzhou, I want to see NAC carrying tourists from such destinations to Nepal in the coming days," Pathak said.
NAC spokesperson Ganesh Bahadur Chand said that the corporation has prioritized India as its prime destination. "As the numbers of Indian and Chinese tourists visiting Nepal are high, our priority sectors also turned to them," Chand said.