News
Reduction of VAT, priority can boost up tourism, say experts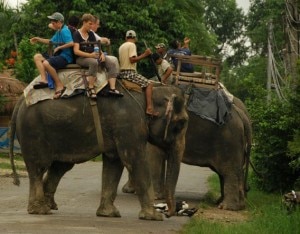 KATHMANDU, Nepal- Experts and concerned of the tourism sector have said that the lack of priority is the main reason that Nepali tourism has failed to gain as expected.
Stating that the several tourism spots across the country are in shade due to lack of proper promotion mechanism, Mahendra Singh Thapa, president of Trekking Agencies' Association of Nepal (TAAN) said, "the tourism sector must be in the government's priority".
He stating that the people in Everest and Annapurna region have developed their status and have earned much due to the high priority of the regions, said, "There are many other places like those in Nepal. And if proper plans were launched with priority that will certainly help to develop the status of local people".
"It is the service orientated sector," Thapa said justifying his argument that the high tax provision has made the Nepali tourism package costly.
The Nepali tourism packages are expensive compared to such in India, Tibet and Pakistan, Thapa said, adding, the tourism sectors in Tibet and Pakistan are free from VAT (value added tax). While India has imposed only 3 percent VAT, the Nepali tourism entrepreneurs have to pay 13 percent in line with other pure business motive sectors "resulting their tour packages cheaper than ours" So, its necessary to slash such provisions giving the tourism the high priority, according to Thapa.
"The government should slash its current provision of 13 percent VAT to 5 percent which will ultimately help tour operators arrange packages on cheap price, thus attracting more tourists visit Nepal," he said.
Madhusudan Pyakurel, secretary of Society of Travel and Tour Operators Nepal (SOTTO-Nepal) also favours Thapa's view. "While pharmaceutical companies do not pay VAT for being the service sector medical colleges pay only 5 percent VAT," Pyakurel said, adding that the government must prioritize tourism sector viewing its long term benefit.