News
Bodies of Kanchenjunga avalanche hits still there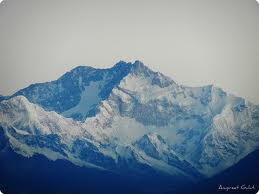 KATHMANDU, Nepal- The dead bodies of five mountaineers, including three foreigners, remain on Mt. Kanchenjunga, the world's third highest peak, as a salvage effort by helicopter could not succeed.
Two Nepalis, two Hungarians and a South Korean died after they slipped in the snow while returning to Camp 4 from the 8,586 meter summit on May 20. For the last six days, their bodies have remained abandoned in the area between the summit and Camp 4.
The chopper from Mountain Helicopter Pvt. Ltd. returned empty-handed from the mountain on Saturday as it found Camp 4 too high and carrying out the salvage operation too difficult. Camp 4 is the last camp before the summit and is at an altitude of 7,400 meters.
The helicopter was sent by Seven Summit Trekking Agency (SSTA), which had arranged the climbing expedition.
"The area upward from Camp 4 has steep cliffs and it is windy. So, recovering the bodies by helicopter was not possible," informed the expedition agency.
He said a rescue team on foot should be mobilized to bring back the bodies of the deceased mountaineers as alternative measures were not feasible. "It will be better if the government sends out local Sherpas," he added.
If the salvage operation is to be carried out on foot, the dead bodies will still remain on the mountain for several days more.
While returning from Taplejung district, where Kanchanjungha is located, the helicopter brought back three climbers — two Chinese and a Nepali – who made a successful ascent of Kanchenjunga.
The five mountaineers had died due to lax safety measures, it is learnt.
In the past also, many climbers have died in the area between Camp 4 and the summit when they tried to climb without using climbing ropes, said Minga Shrepa, proprietor of SSTA.
Among the dead, Zsolt Eross was the first Hungarian to climb Mount Everest.