News
Govt to celebrate Everest Diamond Jubilee with much fanfare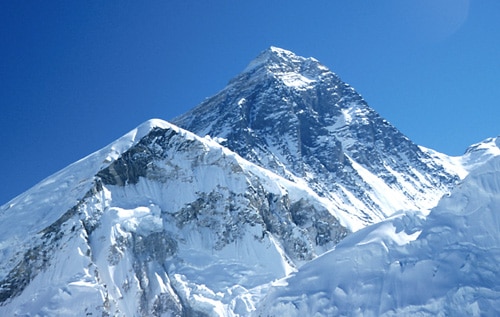 KATHMANDU, Nepal-The Government of Nepal has decided to hold a three-day event to celebrate the Diamond Jubilee of the first ascent of the Mt Everest, Ministry of Culture, Tourism and Civil Aviation informed. The event will be held from May 27-29 in Kathmandu and Khumbu region.
Tenzing Norgay Sherpa of Nepal and New Zealander Edmund Hillary stepped atop the world's highest peak Mt. Everest on May 29, 1953.
A committee under Tourism Minister Ram Kumar Shrestha and an event organizing panel at NTB have been formed to observe the Diamond Jubilee.  The jubilation will give an unexampled opportunity to promote Nepal as one of the best adventure destinations on the globe.
To observe the day, the government has allocated Rs 30 million for organizing various programmes in Kathmandu and Khumbu region. National and international tourism experts will take part on a special symposium planned on May 29 in the Khumbu region.
There will be hot debate on mountain tourism, climate change and other expedition issues during the conference.
On the occasion, the government will bestow Diamond Jubilee medals to veteran Everest record holders. Paragliding and marathon in the Everest region, release of a postal stamp will be organized on that occasion.
Likewise, Everest marathon will be the key feature of the events as athletes from one hundred and thirty countries are going to take parts at the marathon that is going to be held at Everest Base Camp on May 29. More than 60 athletes alone from Nepal will take part at the race that will start at the Khumbu region.
Marathoners from America, Germany, Netherland, Scotland, Australia, Britain, New Zealand and Sweden will take part at the event under open category.