News
Ministry to probe Everest brawl; beef up security, medical plans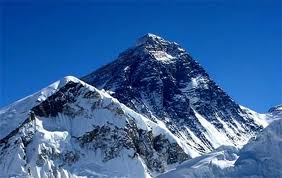 KATHMANDU, Nepal- The Ministry of Culture, Tourism and Civil Aviation (MoCTCA) has said that it will initiate further investigations regarding the Everest Base Camp issue that involve renowned foreign climbers and the local Sherpas.
On April 27, an argument arose between foreign climbers Simone Moro, Ueli Steck, Jon Griffith and Sherpas when the latter asked the foreigners not to climb the mountain while the ropes were being fixed for climbing but the climbers proceeded to do so.
The ministry has said that it will now investigate the issue and come up with necessary findings.
Following the incident at the base camp, the tourism ministry releasing a press statement had requested all expedition teams, including Sherpas supporting the expeditions and the handling agents, to abide by the rules and regulations and to follow climbing ethics for a safe and successful expedition.
Discussion arose between some climbers holding permits for Mount Everest and Mount Lhotse and the climbing supporters who were there for rope fixing above Camp II, on April 27, the ministry said in the statement.
"On the initiative of the members of Expedition Operator's Association, liaison officers at the base camp, and the climbing supporters, both parties have accepted their mistakes and have decided to continue with the expedition, which was informed to the tourism ministry on April 29," reads the statement.
MoCTCA has also directed liaison officers at the base camp to see that such issues do not emerge in the future. According to the ministry, both the parties have realised their mistakes and have apologised to each other.
On April 29, all those present in the meeting had agreed and committed that they will not repeat such activities. Following the incident, MoCTCA has also expressed its serious concern on the urgent need for security in the Himalayas.
The ministry is also preparing to establish a tourist police office at Namche and compulsory presence of security personnel and medical support at the base camp.