News
Everest brawl ends with peace deal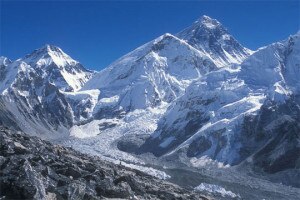 Kathmandu, 30 April
The brawl between the foreign mountaineers and the group of Nepali guides working on Mt. Everest has ended after both the parties apologized to each other, Monday afternoon. During the all sides meeting held at Lukla on Monday, the foreign climbers and the Sherpas apologized to each other and reached to the understanding, ending the bitter scuffle and agreed at a peace deal.
'Both the parties have admitted their mistakes and have vowed not to go over such act in the days to come,' Nima Nuru Sherpa, Managing Director of Cho-Oyu Trekking Agency informed to Nepal Focus Page.
According to Sherpa, both the parties have agreed to support each other and the dispute will not happen at the base camp hence now.
The meeting was held at the chairmanship of army major Sunil Singh Ratthor who is also the membership of expedition team. Local Sherpas and the representative of the Ministry of Tourism, Culture and Civil Aviation also took part the Monday's meeting. After the meeting, the government has also promised to provide adequate security to all the foreigner climbers. The letter signed by both the parties was later dispatched to District Administration Office (DAO) at Solukhumbu and the Ministry of Tourism, Culture and Civil Aviation, Kathmandu.
Meanwhile, the climbers have reportedly been return back to their mission at the base camp. In the meantime, Italian Climber Moro is likely to release the statement about the fact of the incident.
Earlier, three European climbers on their way to the Everest summit were thrashed near Camp-II on late Saturday following a dispute with the expedition workers. The quarrel was mounted after the two teams accused each other.
According to Cho-Oyu trekking, the expedition organiser, workers associated with Expedition Operators' Association beat up the foreigners in a dispute over rope fixing.
The incident occurred while the climbers on their way to the 7,470-metre (24,500 feet). According to an official at the Cho-Oyu trekking, Italian climber Simone Moro, British national Jonathan Griffith (also a photographer) and Swiss national Ueli Steck were injured during the scuffle. All the injured are record holder climbers.
Moro has the record of Everest climbing for four times while Steck holds other climbing records.