News
(English) Coliform measured higher than accepted level in rivers: Science Ministry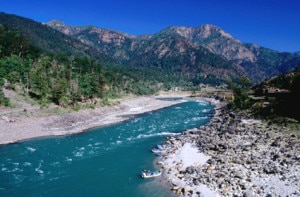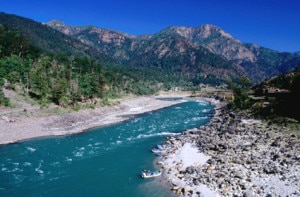 KATHMANDU, Nepal–In its bid to know about the quality of major water source of the country, the Ministry of Science, Technology and Environment conducted water quality test of three major rivers of Nepal by collecting samples in the fiscal year 2013-14.
According to the ministry, the water quality test extended Koshi and its confluent Tamor in the east, Karnali and its feeder Bheri in the west,  Narayani and its tributary Trishuli in the central.
Beside three river the study was also carried out in the three lakes–Fewa,  Rupa and , Begnas in Kaski. "Physical component comprising colour, particles , conductivity and total dissolved solids available in the water are on a par with National Drinking Water Quality Standards, 2062," the Ministry stated.
The concentration limit for turbidity in water is 5(10) Nephelometric Turbidity Unit (NTU), colour 5(15) True Colour Unit (TCU), conductivity 1,500 Microsiemens Per Metre (µS/m) and Total Dissolved Solids (TDS) 1,000 Milligram Per Litre (mg/l).
The ministry's report said that chemical parameters (pH, Total Hardness, Chloride, Ammonia, Nitrate, Iron, Manganese, Arsenic and Sulphate), Heavy Metal Parameters (Cadmium, Copper, Chromium, Lead, Mercury and Zinc) and Biochemical Parameters (Dissolved Oxygen, Biological Oxygen Demand and Chemical Oxygen Demand) in the water samples were all under the limit as prescribed by the national standards.
However Biological Parameters or Total Coliform and Escherichia Coli (E Coli) were found to be higher than the accepted level during the quality test. The amount of Total Coliform and E Coli should be zero for drinking water to be safe but 200 MPN/ 100 ml of Total Coliform and E Coli counts were found in the water samples obtained from the Karnali River.
According to the report, the Total Coliform and E Coli in some sections of the Bheri, Narayani, Trishuli and Koshi rivers which run through the human settlements tested up to 300 and 244 MPN/100 ml, posing health risks to the public.
The Fewa Lake contains alarmingly high level of Total Coliform and E Coli with 300 and 43 MPN/100 ml. Such high level of fecal coliform bacteria can cause typhoid, dysentery, hepatitis, and cholera among other waterborne diseases.
On the other hand water samples of Rupa and Begnas lakes tested zero count of E Coli, but Total Coliform counted 30 and 250 MPN/100 ml, respectively.
The report further recommended that water from these sources should not be consumed sans proper chemical treatment, disinfection or boiling as they have tested positive for coliform.