News
(English) ICIMOD receives special achievement award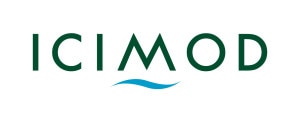 KATHMANDU, Nepal–ICIMOD received a 'Special Achievement in GIS (SAG) Award' at the ESRI International User Conference (Esri UC) in San Diego, California held on 16 July 2014. This award acknowledges vision, leadership, hard work, and innovative use of Esri's geographic information system (GIS) technology. A select group of organizations from around the world were honoured at the Esri UC covering a range of areas including agriculture, natural resources, cartography, climate change, defense and intelligence, economic development, education, government, health and human services, telecommunications, and utilities.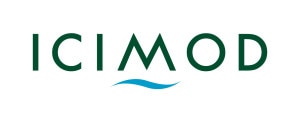 "The SAG Awards identify the organizations and people that are using the power of geography to improve our world and drive change," says Esri president Jack Dangermond. "At Esri, we are always deeply inspired by the passion and innovation of our users. They deserve recognition for both solving their communities' greatest challenges and for their invaluable contributions to the continued evolution of geographic science." Speaking at the SERVIR session during the conference, he further said that ICIMOD is an important global hub for the application of geospatial science and technology and that he is deeply impressed by the organization's work. Recipients of the Special Achievement in GIS award are selected from among thousands of organizations worldwide.
On behalf of ICIMOD, Basanta Shrestha, Director of Strategic Cooperation at ICIMOD, received the award in a special ceremony during the Esri conference 2014, which was attended by more than 16,000 participants representing more than 130 countries. "The award recognizes and honours ICIMOD's contribution in using GIS technology to leverage geospatial information resources for addressing the pressing developmental challenges of the mountain region of the Hindu Kush Himalayas," said Shrestha.
"ICIMOD, along with its regional and international partners, have successfully applied geospatial and allied technologies for understanding glacier dynamics in the context of climate change, forest fire monitoring with SMS alerts, land cover change assessment for natural resources accounting, disaster information management and flood early warning system, and agriculture monitoring for food security analysis, among others." ICIMOD had also received the Esri Presidential Award in 2001 in recognition of its pioneering and continuing efforts to promote the use of GIS technology and its application in its regional member countries.
ICIMOD coordinated and participated in multi-track events, namely, two SERVIR technical workshops, environmental showcase and demo theatres, and special exhibits in the Map Gallery. ICIMOD hosts a SERVIR-Himalaya programme supported by USAID and NASA for improved environmental management and resilience to climate change by strengthening end-users' capacity to apply geospatial and earth observation information for development decision-making.