News
(English) Lone survivor recalls 1953 ascent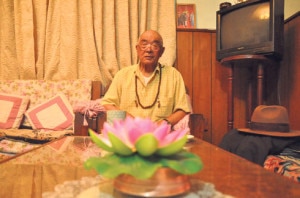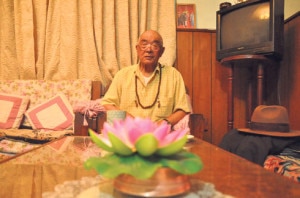 KATHMANDU, Nepal–In 1953, Kanchha Sherpa was just a care free boy, who had rarely imagine that country would revere a simple man like him in future. However, some unbelievable incidents might take place in the life of a simple man for which Kancha is just an instance.
Originally representing from the Namche Bazar, also known for a gateway to Mt. Everest, the world's highest peak, Kancha, now, 83, had little idea that he would be a part of history.
The lone survivor of the first successful expedition to the Mount Everest revealed that Tenzing was a friend of his father. Tenzing and Hillary who took Kancha on 1953 expedition in fact treated him like their own son.
When Hillary and Tenzing reached the world´s tallest peak, Kanchha, along with a few other Sherpas had reached up to the South Col. But he couldn't scale further at time. "We didn´t go further up," Kanchha was quoted by myrepublica.com adding that it now feels like a day dream.
Soon after the first successful ascent on Mount Everest, Hillary and Tenzing flew to Kathmandu via a chopper, however Kanchha and his other comrade waked on foot taking a week to arrive Kathmandu as there was neither motorable roads to link the valley nor any aircraft service.
Kanchha, who reached Everest more than six times after his first attempt in 1953, says their first ever expedition was very risky. He felt the peak more dangerous as anybody could fell into the cracks of the mountain. "Fortunately, all of us survived", he recalls those historic days.
When he was accompanied for the first time with two legendary mountaineers, apparently, there were no ropes neither any ladder, however when there is idea, nearby is solution as Nepali proverb says, they cut down two dozen trees in Namche and took them all the way to Khumbu icefall. "We used the trees as ladders", he was further quoted by the portal.
However, by 1973, when Kanchha attempted the peak for the last time he could see drastic changes. Climbers need not take wood along with them after cutting down the trees this time and iron ladder had already replaced makeshift wooden ravel. Furthermore they had modern logistics.
Kanchha, who now lives with his family in the capital Kathmandu, says Everest climbing has now become much easier. However no matter how advanced we become, it is still risky, according to him.