News
(English) New intl airlines plan to fly into Nepali skies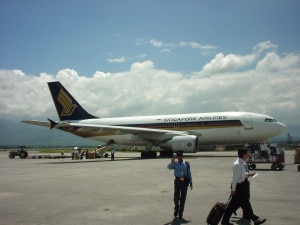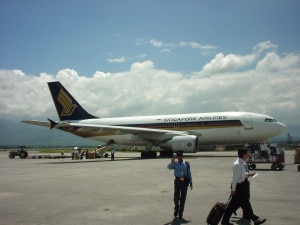 KATHMANDU, Nepal–At a time Tribhuvan International Airport (TIA) is experiencing congestion due to narrow runway; at least five new international airlines plan to connect country's only one international airport by the end of this year.
Sources at the Civil Aviation Authority of Nepal (CAAN) informed airlines from Bhutan, Bangladesh, and Malaysia plan operating flight to Nepal while some other airlines are considering increasing their flight frequencies to Nepal.
Malaysia-based low cost aircraft Malindo Air is all set to fly into Nepal. Malindo is a joint-venture between Malaysia-based National Aerospace and Defense Industries and Indonesia-based Lion Air.
Likewise, Bhutan's first private carrier, Tashi Air, has applied to connect Nepal while the government is all set to revise the air service agreement (ASA) with Bhutan.
Similarly, Myanmar's national flag carrier, Myanmar Airways International also plans to start Nepal operations by September.
Emirates, the largest Middle East airline, plans operate one flight per week with its wide-body aircraft on the Kathmandu sector from October while Dhaka-based Nova Air has also been inquiring about required procedures with the CAAN to enter Nepali skies. Middle East airline, ranked among the top 10 carriers worldwide in terms of passenger kilometres in 2012, is learnt to have accelerating parleys with travel agency in Kathmandu to assign general sales agents here.
As new international carriers plan to fly into Nepali skies, those already operating here are also set to hike their frequency to meet to the mounting travel demand.
Aircrafts belonging to China started increasing their flight frequency following a recent revision of the ASA between the government of Nepal and the government of China last month.
Dubai-based cheap carrier Fly Dubai is also planning its flight frequency to double daily from the existing eight flights per week.
TIA statistics show 29 international carriers flew 3.14 million passengers in and out of TIA last year.