News
(English) "Govt gives high priority to tourism development"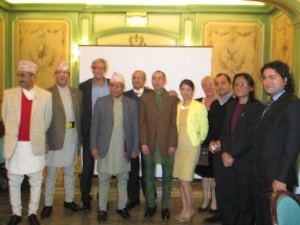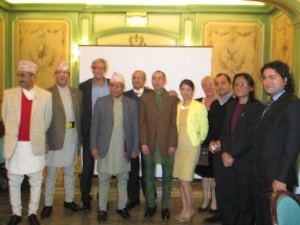 KATHMANDU, Nepal– Secretary of Ministry of Culture, Tourism and Civil Aviation and Chairman of Nepal Tourism Board (NTB), Sushil Ghimire informed that government has given high priority to tourism development and its promotion.
During a programme held in Copenhagen of Norway, Ghimire expressed hope that the new government would give further inputs for the tourism sector in the country.
Nepal has been promoted in the international arena in the latest months.
On the occasion, acting CEO of NTB Mr. Subash Nirola said Nepal is an interesting mix of an ancient culture with a glorious past and a diverse range of adventurous landscape which allures tourists from European countries.
He further added that Scandinavian tourist can experience a very peculiar and natural life in Nepal.
"Nepal is now getting popular as a spiritual tourism destination with a deep rooted history of spiritualism in its soil," Nirola said. He also highlighted the ongoing Mt. Everest Diamond Jubilee Celebrations.
Recently, Nepal has been listed by the New York Times as one of the 52 destinations that one must visit. Likewise, tripadvisor.com, an international travel site, has declared Kathmandu, as the first choice of travelers for on the rise destination in Asia and the third choice in the world.
Internationally renowned travel guidebook, Lonely Planet has listed a Nepal's Mustang, also known as Forbidden Kingdom, as one of the Top three regions in Best in Travel 2013. Nepal has been listed in Lonely Planet's "Best value destinations" for 2013, in part of its "Best in Travel" annual series.
In an effort to expand its promotional activities across the globe to lure more tourists in Nepal, Nepal Tourism Board (NTB) has organized Nepal Sales Mission 2014 in the Scandinavian countries of Denmark, Norway and Sweden.