News
(English) Journey from a simple village girl to a veteran mountaineer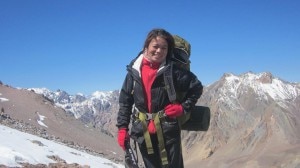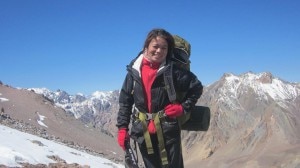 KATHMANDU, Nepal–Congratulations to Nimdoma Sherpa! She reached the summit of Mount Aconcagua, the highest mountain in Latin America. On her mission to scale the highest peaks in each of the seven continents, Nimdoma just conquered the peak, last week.
Also a former World Food Programme (WFP) recipient, Nimdoma, is on a mission to climb the highest mountains in all seven continents along with her six women comrades from "Seven Summit Women Team." And, this one was number 5!
Born in a remote village on the foothills of the Himalayas, her journey from a simple village girl to pursue her dream of scaling seven highest peaks of seven continents is an inspiration for youths across the world.
In the beginning, her parents sent her to nearby school so that she could feed lunch; however, step by step, she became interested in learning than food.
The nutritious 'Haluwa' (A type of sweet food) at school, she remembers, was the sweetest thing she had as a child. In school, she started realizing that education could give her the power to become whatever she wanted.
"When I look back, it feels like education is a power that makes a normal person a superhero. I wish every single girl could have this power that helps us reach for the sky," Nimdoma was quoted by WFP adding "Congratulations to Nimdoma Sherpa! She reached the summit of Mount Aconcagua. WFP celebrates Nimdoma's success."
Nimdoma is now an international icon, motivating young children across the word to go to school.
On May 22, 2008, Nim Doma Sherpa became the first recipient of WFP school meals to conquer the top of Mt. Everest, also known for the roof of the world.
In the view of Shailee Basnet, the team leader of Seven Summit Women Team, Nimdoma is "change personified from a village girl to an international icon."
In the meantime, Seven Summit Women Team has expressed thanks to various organizations in and beyond the country for the support.
"And it's a wrap in South America. Thank you all our supporters including Government of Nepal, Embassy of Nepal in Brazil, Nepal Tourism Board as well as Trekking Agencies' Association of Nepal (TAAN)… for helping us make a successful journey. Obrigada!" the team has posted in its Facebook page, Monday.