News
Major political parties at forefront in using children in political activities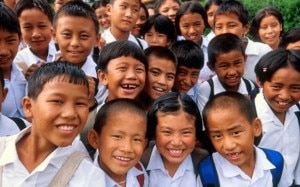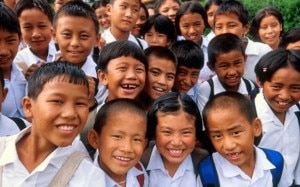 KATHMANDU, Nepal – Though the country has adopted the policy to safeguard child rights in national and international arena, many children in the country are still being used in various political activities.
According to a report prepared by the Central Child Welfare Board, the major political parties are in the frontline in using school children in their party activities including the political rallies and mass meetings.
The Nepali Congress (NC) is found using 36 percent children in their activities whereas the CPN (UML) and UCPN (Maoist) have used 34 percent and 20 percent, respectively.
Unveiling the report amidst a programme Minister for Women, Children and Social Welfare Rhiddibaba Pradhan stressed that children should not be used for political purposes.
It is really a matter of concern that commitments made in the sector of child rights and other decisions aimed at ensuring child rights have not been implemented yet. The 84-page report was prepared in collaboration with various bodies concerned. It is focused on the use of children in the political activities.
NC central member and former minister Dr Ramsharan Mahat who was present on the occasion said the party never hired the children in its activities rather they joined the activities as per their own will and accompanying with seniors.
UML Vice Chairman Bamdev Gautam, UCPN (M) central member Keshab Nepal, Madhesi Janadhikar Forum (Democratic) general secretary Jitendra Dev, Election Commission Spokesperson Bir Bahadur Rai, Board executive director Tarak Dhital and Chairman Dilliram Giri called for ensuring the child rights in the new constitution.