News
Lack of adequate campaign hampering Nepal tourism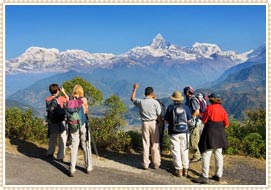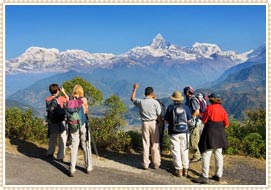 KATHMANDU, Nepal – As Nepal failed to give continuity to its promotional campaign carried out in past years, its impact was visible in the arrival numbers. And the fact has been revealed by a recent study conducted by the central bank. A prolonged political transition has also been blamed for the failure to attract more tourists to Nepal.
In its Economic Activities Report 2013-14, Nepal Rastra Bank said that Nepal's hospitality sector had improved gradually in terms of service and facilities. However, it has pointed out that Nepal has not been able to shift its focus from traditional tourism to other products.
The country has not been able to cash in on mountaineering, entertainment, pilgrimage and medical tourism to increase tourist length of stay.
"The policies and programmes have not been able to deal with challenges like diversifying tourism products and holding promotional campaigns beyond traditional areas to create employment, alleviate poverty and make tourism a major foreign exchange earning sector," the study said.
According to the study, tourist arrivals via air in Nepal in fiscal 2012-13 dropped a marginal 1.4 percent to 586,668, largely due to a significant dip in arrivals from India. Though the total number of Indian travellers occupy almost 50 per cent to the total foreigners visiting Nepal in 2013, Indian arrivals to Nepal via air transport dropped 15.1 percent. However, arrivals from third countries grew 3.9 percent.
At a time when the government is working with short term and long term strategic plans to bring at least two million tourists in the country, the study revealed that it can only accommodate 7.44 million tourists in a year.
The NRB has mentioned that the number of tourist standard hotels in Nepal swelled 15.4 percent to 1,224 in the last fiscal year, thus increasing the occupancy capacity.
In eight major cities in 47 districts, 20,408 room nights are available per day in the country, the report said. "This means Nepal can accommodate 7.44 million tourists annually with the existing infrastructure," stated the NRB report, adding that room nights or bed numbers of hotels, however, grew 18.47 percent from the previous year.
The study is based on field reports of economic activities and other indicators in Kathmandu, Pokhara, Biratnagar, Janakpur, Birgunj, Bhairahawa, Nepalgunj and Dhangadhi.
Kathmandu has the highest number of tourist standard hotels and lodges followed by Pokhara. However, in terms of room night availability, Pokhara tops the chart with a 44 percent share of the total room nights available in the eight major cities surveyed.