News
Annapurna circuit becoming much loved trekking destinations among trekkers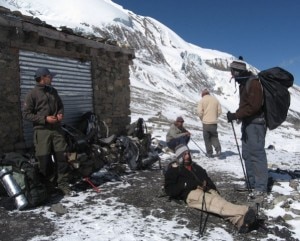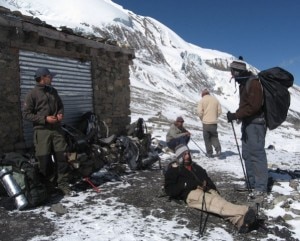 KATHMANDU, Nepal – Annapurna circuit, the much loved trekking destination for tourists has been visited by more than one lakh 10 thousand foreign visitors in a year's time. The increasing figures revealed that the area has been turning to one of the most favourable trekking destination among foreign tourists recently.
According to the statistics of Annapurna Conservation Area Project (ACAP), one lakh, 13 thousand 4 hundred and 95 foreign tourists visit the area for tourism purpose in the year 2013. The number was one lakh 6 thousand 4 hundred and 99 in 2012. According to the statistics of the ACAP more than 7 thousand foreign tourists visit the area in 2013 compared to the year 2012. The number was one lakh 1 thousand 9 hundred 8 in 2011.
'Though the number of visitors during Maoist insurgency had slowed down drastically, the number is increasing drastically for the last few years, the ACAP office said, adding that the number will soar up with the peace and stability in the country.
Tourism experts say the data recorded at various organizations and entry points have revealed that the foreigners are waiting to enter Nepal but are also seeing the environment here. According to them the political stability and peace are preconditions for proper tourism development in the country.
According to them the current trend of trekking despite motorable roads in the Annapurna Conservation Area is the good sign that tourists still want to enjoy walking. With the road ways to all most all the sections of the area, the trekking routes have been shortened. However, tourists and trekkers have long being complained about environment hazards after the vehicular movement in the area and above all disturbance in the natural tranquility while on trekking.
According to the ACAP office, the highest 22 thousand tourists had visited the area in October alone with 14 thousand 3 hundred in April and 13 thousand 8 hundred in March. Only 17 hundred foreigners visited the area in the month of July, the office said.
The 128-mile horseshoe-shaped route circles Nepal's heaven-high Annapurna range, and it's been hailed as the holy grail of trekking since it was first opened to foreigners in the early 1980s. Travel writers and hikers everywhere gush about the trail, even as others discover unknown life-listers elsewhere. There are treks that are more rugged or more remote, huts that are more luxe, pilgrimage sites that are more holy, wildlife that's more exotic, and even scenery–sacrilege!–that's more beautiful.
The 160–230 km (100-145 mi) trek, depending on where the motor transportation is used and where the trek is ended, rises to an altitude of 5,400m on the Thorung La pass, touching the edge of the Tibetan plateau. The mountain scenery, seen at close quarters includes the Annapurna Massif (Annapurna I-IV), Dhaulagiri, Machhapuchhre, Manaslu, Gangapurna [7455m] and Tilicho Peak (7134m). Numerous peaks of 6000-8000m in elevation rise from the Annapurna range.