News
Cold numbs Kathmanduties; One dead in east, schools closed in Terai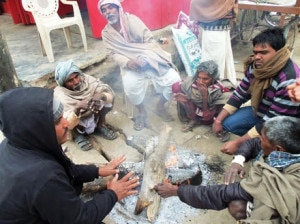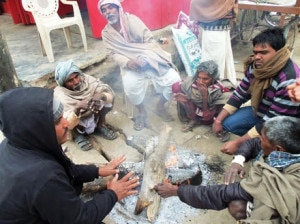 KATHMANDU, Nepal – Though the cold and snowfall are common for the mountainous and upper hilly districts in the country, the winter cold has recently taking toll in the capital city and Terai, that is used to be hot other times.
Kathmandu Valley people experienced record chill today as minimum temperature dropped to zero degree celsius, making it the coldest day for the valley so far this winter.
The worst is yet to come, though. According to the Meteorological Forecasting Division, the minimum temperature in the capital valley will further drop tomorrow. The division predicted bad weather for western parts of the country in the coming days. According to officials at the division, temperatures will fluctuate in the next two weeks.
According to a report by the national news agency, one person died of cold wave continuing for the past few days in Jhapa, an eastern district.
Parshuram Darji, 65, of Arjundhara -9 fell unconscious from numbing cold while going to toilet on Tuesday and died while being taken to Birtamod for treatment.
Darji was a firewood seller.
Meanwhile, schools, both private and public, have been closed for two weeks in all the Terai districts following adverse weather condition.
Private and Boarding School Organisation of Nepal (PABSON) and National Private and Boarding School Association of Nepal (N-PABSAN) decided to close the schools after increasing cold coupled with a cold wave hampered the classes.
Primary-level children have difficulty even coming to school due to the chilling cold, schools said.
According to the MFD, temperature in the Terai districts have gone down for the past five days. Thick fog and cold has adversely affected the normal life. Children and the aged people are the most affected.
The division informed that a freak weather phenomenon in Kashmir and the Mediterranean Sea have been pushing westerly winds towards Nepal, particularly in the high mountains. The western region will experience cloudy weather with chances of snowfall in mountainous regions and brief showers in a few places.
Due to bad weather conditions all most all the domestic flights have been cancelled continuously for the last few days. "Weather will improve in the central and eastern hilly regions tomorrow," the division said.