News
ACAP develops mechanism to trace trekkers throughout excursions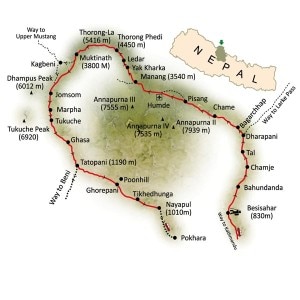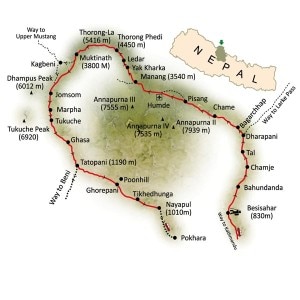 KATHMANDU, Nepal – The Annapurna Conservation Area Project (ACAP), which is the most visited site by trekkers in the country, has developed a system that will track the trekkers all their way throughout the circuit.
The ACAP has come up with the system to trace their activities throughout their excursions after incidents of tourists losing their way, meeting with accidents or falling victims to wild animal attacks while trekking through jungles came in light repeatedly.
Billed as Tourist Tracking System (TTS), the new system enables the ACAP to keep close tab on tourists with the help of a small device that looks like an USB device, according to the ACAP.
The pen-drive like device, aptly named as an 'e-tag' by the ACAP, automatically updates details of tourists on a computer system administered by ACAP.
According to the ACAP, the system will enable the tourists to inform concerned for help in case of emergency after pressing a button in the device.
Even friends and family members of tourists, whether in Nepal or abroad, can log on to the system and see where their dear ones have reached, provided that they have the code numbers of the e-tags concerned.
Tourists can also use e-tags to send SOS message to ACAP office if they lose their way, meet with accidents or are attacked by wild animals or robbers.
For the time being, e-tags work just inside the Annapurna sanctuary that includes places like Bire Thanti, Ghandruk, Pothana, Pritam Deurali and Shikh. According to the ACAP, it will expand it once the trail period expiries and the system works effectively.
The ACAP has launched the system in technical cooperation of the Nepal Trust for Natural Conservation.
Mahabir Pun, who won the Magsaysay award in 2007 by developing wireless computer technology in remote villages, designed the TTS with the support from the Bangkok-based Asia Pacific Tele-community. To get e-tags, tourists need to deposit Rs 1,000 at the ACAP office before they set out for trekking. They can get back deposits when they safely return e-tags to the ACAP.
This circuit is considered one of the best treks in the world with 17 to 21 days long trek that take trekkers through distinct regional scenery of rivers, flora, fauna and above all – mountains.
There are four regions that are passed through on the trek; Lamjung, Manang, Mustang and Myagdi. Lamjung and Myagdi of the lower elevations are both predominantly Hindu and with lush green subtropical valleys with villages and terraced farming.