News
RAK Airways suspends operations globally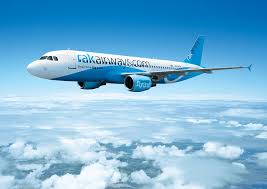 KATHMANDU, Nepal – RAK Airways, the UAE-based airline company has decided to suspend all of its global operations including flights to Nepal starting Wednesday, the new year day.
The airline which started flying to Nepal in February 2012, operates three flights a week between Kathmandu and Ras Al Khaimah, one of the sheikhdoms that forms the United Arab Emirates.
The airline has said that it will stop the operations for an indefinite period of time.
With the stoppage of the flights, Nepali migrant workers heading for Gulf States for jobs and tourists coming to Nepal via Gulf State transit are likely to hit hard.
The closure might also render around a dozen staff employed at its general sales agent's firm in Kathmandu jobless as it is learnt that the company has informed them about the closer.
The airline company had appointed Nepali Society Travels as its general sales agent.
In a link posted on its website, the airline said: "RAK Airways suspends operations until further notice." But the link did not open despite several attempts.
However, Emirates247.com reported the company as saying: "The board of directors took the decision today to suspend the operations until further notice… following increased pressures on the carrier's performance due to continuous market conditions, increased operating costs and the impact of the regional political instability on the overall aviation industry."
It further said: "We believe this decision is in the best interest of the airline and its shareholders."