News
Govt working on comprehensive taxonomy guideline of bird species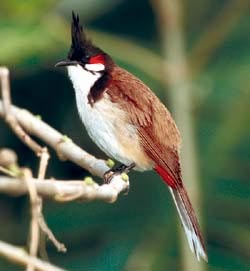 KATHMANDU, Nepal – In its bid to ease the researches based on birds, the government is working on bringing a compressive taxonomy guidelines targeting the avian study.
The government initiative has come in its effort to support study and researches on various animals and plants in the country.
For the purpose, the Department of National Parks and Wildlife Conservation (DNPWC) is working jointly with the Hariyo Ban Programme under WWF Nepal.
According to the DNPWC, need of science-based conservation tool was felt to improve the understanding, identification and documentation of a new species, and build mutual partnership and trust among the government, general public and scientific community.
The plan to prepare the guideline for birds started after the scientists failed to develop mutual understanding on the criteria for identification on new bird species.
Although the Bird Conservation Nepal (BCN) has been involved in the validating the entry of any new bird species since 1982, a separate group comprising of former ornithologist and bird watchers associated with the BCN is also involved in the task.
The guideline will be based on the existing species identification protocols. An expert team will be formed to validate new entry of species.
Nepal is rich in terms of various birds species that home in 27 conservation areas declared as Important Bird Areas. Due to lack of any set standard Nepal witness a dearth of information on various plant and animal species. (prepared with inputs from Kathmandu post)