News
NTB to provide tourists passes on CA polls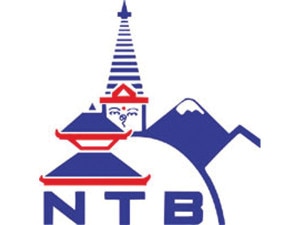 KATHMANDU, Nepal- In a bid to ease the movement of the tourists in the Capital Kathmandu on November 19 when the date for the second Constituent  Assembly (CA) polls are scheduled, Nepal Tourism Board (NTB) has made a special arrangement to provide security and transportation service.
The Board has made an arrangement to provide tourist passes as per the necessity and recommendation but the passes can only be used while travelling from the airport to a hotel and vice versa.
However the passes are not for sightseeing purposes.
NTB has already issued a notice to all tour and travel companies which states that the recommendation has to be made for tourist vehicles carrying tourists from the airport to a hotel and vice versa for not less than 15 passengers from a single company.
Likewise, recommendation for individual vehicles for the election pass will not be entertained. One pass each will be furnished to a travel company after it provides proof of passengers' air ticket booking and a photocopy of the bill book of the vehicle that will be used.
According to the provision, the company should also provide the name and photocopy of the driving licence of the driver and identity card of the person accompanying the driver in the vehicle along with a request letter.
The Board has already taken permission from Election Commission to operate six regular shuttle buses and if the number of tourists is more than 15, it will provide passes to operate other required buses if tour and travel operators provide required documents with all necessary details, it is learnt.
"We have also made a special arrangement of tourist police at tourist sites, areas at high risk, and airport, so that if there is any emergency, tourists can directly approach the tourist police for help," the himalayantimes quoted Baral as saying.
Meanwhile, despite a decline in the number of flight movements in the first seven months of 2013, Tribhuvan International Airport witnessed an increased number of passengers as compared to the same period last year.
During the first seven months this year, TIA observed a total of 50,312 flights, whereas the figure was 53,219 in the corresponding period of 2012, which is a decline of 5.46 per cent, According to TIA.