News
Panel suggests monitoring, maintaining expedition records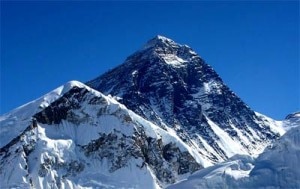 KATHMANDU, Nepal – A committee formed to recommend on the revision of mountaineering royalty and adoption of necessary measures to make Nepal's mountain tourism productive has suggested the government to monitor and maintain records made by various climbers during expeditions.
Stating that the activities in the name of making records were damaging the image and importance of peaks, the committee that comprise mountaineering experts and officials as members suggested the government to take respective measures on that.
In the report submitted to the cabinet for approval on Thursday, the committee has suggested setting up standards for recognizing records made by climbers, and the climbers need to make pre-application on their record plans.
The panel has also suggested the government to open the doors for the private sector for promotional activities of popular mountains for a limited period under a contract.
The panel in the report has also suggested the government to increase royalty fee for Everest expedition and open new peaks for climbing.
There are a large number of issues on the report that need the Cabinet's approval, while the government's shelf is already stashed with five such reports submitted earlier.
So far, the government manages peaks of 7,000-8,000 m while the NMA manages the 33 popular peaks ranging from 5,587 to 6,654 m.