News
Govt to deal strictly against bandh enforcers, clashes likely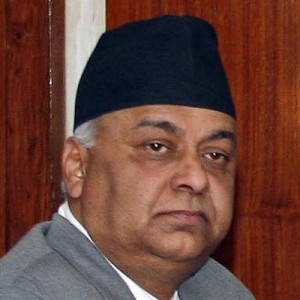 KATHMANDU, Nepal – The government has said that it will present itself sternly against anyone who bids to foil the November elections as it will leave no stone unturned to make the elections a success. The government remarks came at a time when the alliance of 33 political parties led by CPN-Maoist (Mohan Baidya faction) has called for 10-day general strike beginning Monday, Nov 11 targeting the Constituent Assembly Elections.
Informing that the government would present itself in a strong manner to accomplish the election for safeguarding the people's fundamental rights, Home Minister Madhav Prasad Ghimire, said that the firm commitment and action on part of the government would not be targeted to any political party.
Stating that the government use to deal politely during such strike programmes earlier, minister Ghimire said at a press conference organized in Home Ministry Saturday, "owing to the inherent right of the people to take part in election under any pretext and the government is committed to protecting this fundamental right of the people, the government will take stern action against such forces."
"Do not cherish the dream and dare to disrupt election and take away ballot box to influence election victory," the minister said. The ballot box containing voters' opinions is quite a spectacular and sensitive thing, he added.
An arrangement has been made to ensure full-proof security where a voter could go to the polling centre and return home after casting vote without any fear on the election day, the minister said.
Security bodies including Nepal Army, Nepal Police, Armed Police Force and National Investigation Department have been already mobilized for maintaining security during the election.
The government has mobilized 62,000 NA personnel, 10,000 Nepal Police personnel, 32,000 armed police and 45,000 temporary police in the election.
Meanwhile, the ministry has enforced a special security plan in Kathmandu beginning Saturday in view of the security sensitivity of the capital.
Besides the Nepal Police and the Armed Police Force, the government has mobilized the temporary police personnel in the field for security purpose.
Meanwhile, the CPN-Maoist-led 33-party alliance has announced that they will continue with their protest programmes. Though a CPN-Maoist party source said they are  reviewing their 10-day general shutdown programme, the pamphlets  distributed by the agitating alliance read that they are opting for 10-day general shutdown beginning Nov 11.
With both the government and the agitating parties are at odds people are fearing of possible clashes. The country is having the second round of Constituent Assembly Elections on November 19.