News
Doctor in custody for attempt rape to patient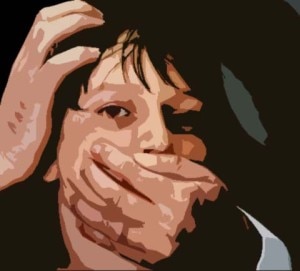 KATHMANDU, Nepal-Police have arrested a senior doctor for allegedly involve in raping a patient at a hospital in Biratnagar, around 400 kilometer east of the Capital Kathmandu. Sandeep Jaiswal , a doctor of Nobel Medical College and Research Center (NMCRC) was nabbed for his attempts to rape his 31-years-old patient on Monday.
Jaiswal, tried to rape a Dalit (so called untouchable) woman, who was admitted at the hospital for the operation of her stone in kidney, local news papers published from Biratnagar reported.
The doctor  attempted to rape the woman by taking her to a separate room from the pre-operation ward, in excuse of checking her belly and pulses that is 'required' before the surgery.
However, instantly after entering the separate rooms Dr. Jaiswal had forcefully taken off all her clothes and started to touch her sensitive organs.
When the doctor started to touch her private organ, she revolted and rushed out of the room and narrated her story to her sister-in-law. Totally upset by the barbaric act of the doctor, she shared her bitter experiences to all her relatives and thus the shameful news was made public gradually.
The relatives of the victim and dalit leaders had instantly lodged a report against Dr. Jaiswal at District Police Office, Morang.
The police arrested Jaiswal on the basis of the report and carrying out further investigation into the incident.
Her operation has been put off for a few weeks following the sexual abuses, Narayan Dahal, Public Relation Officer at the College.
In the meantime, the hospital administration kicked Jaiswal out of the job. The hospital administration immediately took the decision to dismiss Jaiswal from his duty after the sexual abuse.