News
Dashain enters day 3 with marketplaces crowded with shoppers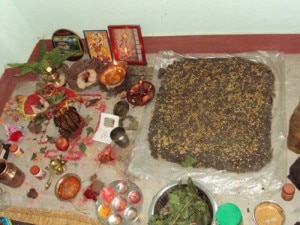 KATHMANDU, Nepal- Hindus across the country are observing the third day of their greatest festival Dashain worshipping the goddess Durga. Saturday was the first day of 15 day-long festival when devotees sow seeds for Jamara (sacred plants) at Dahsain Ghar in home and at temples to use them on the 10th day of Dashain when 'tika' is observed. Devotees until the 10th day worship goddess Durga in her various forms in the Dashain Ghar where Jamara is kept. The Jamara is used as the Prasad of goddess Durga on the 10th day that is blessed with power, good health and prosperity.
Ghatasthapana – Ghata, pot, Sthapana, placing – is observed on the first day of the bright half of the lunar calendar in the month of Ashwin. On the day, Hindu devotees place kalasha (vessel of holy water and diyo (oil lamp) and worship Lord Ganesh in houses as per the ancient Vedic tradition.
With the beginning of Dashian large number of devotees are seen queueing up at various Shakti Piths (power centres) of Goddess Durga bhavani in Kathmandu Valley to receive her blessings.
Likewise, market places and roads are jam-packed with the shoppers visiting market to buy things for the festival. Buying new clothes for all the family members and family gathering with varieties of eating and food stuffs are the major part of Dashain festival.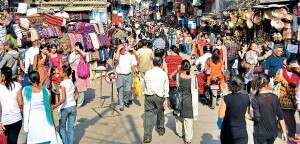 It has been learnt that more than 1.8 million people living in Kathmandu are leaving the capital city to celebrate Dashain with their family members.
Dashain is the greatest festival of Hindus and is dedicated to the worship of Durga Bhawani, the goddess of power.