News
34rd World Tourism Day being marked in Nepal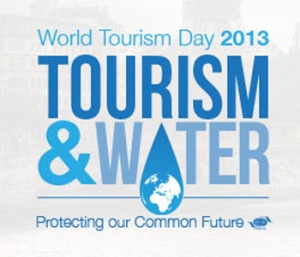 KATHMANDU, Nepal- The 34rd World Tourism Day is being observed organising various tourism promotional programmes with the theme 'Tourism and Water, Protecting our Common Future' across the country on Friday.
Ministry of Tourism and Civil Aviation (MoTCA) and Nepal Tourism Board (NTB) along with other tourism related associations are observing the  Day organising programmes including cultural shows and rallies in the capital.
On the occasion, NTB along with other tourism organizations also organised rally from Thamel to Basantapur in the morning.
Inaugurating the tourism promotional rally, Tourism Minister Ram Kumar Shrestha said that this kind of programmes would boost tourism industry in the international arena. He stressed that development of tourism could complement the economic development of the country as a whole.
On the occasion, clean-up programmes are being carried out  at various religious and tourism sites and rivers. The Restaurant and Bar Association of Nepal Pokhara Chapter are organizing a mini street festival to mark the day.
The Tara Gaon Development Board will be providing a 25 percent discount on breakfast, lunch and dinner at Fewa Restaurant, Pokhara Resort, Kakani Resort and Nagarkot Resort.
Bogati also urged all to unite together along with government, private and public sector to promote tourism sector.
Nepal has been celebrating World Tourism Day since 1980 in September 27.
The purpose of the World Tourism Day is to generate awareness about the importance of tourism and its social, cultural, political and economic values.