News
Govt prepares to enlist two cultural heritages in UNESCO list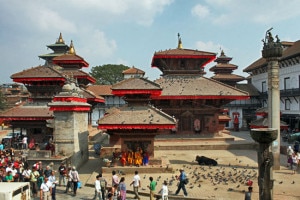 KATHMANDU, Nepal- The government is preparing to nominate two indigenous intangible cultures to the list of UNESCO World Heritage Site. To date, Nepal has 10 heritage sites enlisted in the World Heritage Site list out of which seven are cultural and two natural. Two natural sites include -Sagarmatha National Park and Chitwan National Park. Out of eight remaining, four are religious sites that include -Pashupatinath, Changu Narayan, Swayambhunath Stupa, Boudhanath Stupa and Lumbini, while three durbar areas include Kathmandu, Bhaktapur and Patan Durbar Square.
Among the ten such sites seven lies within the capital valley that include the Durbar Squares of Hanuman Dhoka (Kathmandu), Patan and Bhaktapur, the Buddhist stupas of Swayambhu and Bauddhanath, and the Hindu temples of Pashupatinath and Changu Narayan.
Nepal has also submitted the names of its some sites and properties on the Tentative List of UNESCO for their incorporation in the World Heritage Site List. And the government is planning to including at least two among them in the list for now. The probable sites to get world heritage status may be the early medieval architectural complex of Panauti, Tilaurakot, the archaeological remains of ancient Shakya Kingdom, Cave architecture of Muktinath Valley of Mustang, the medieval palace complex of Gorkha, Ramagrama, the relic stupa of Lord Buddha or Khokana, the vernacular village and its mustard-oil seed industrial heritage.
"We will nominate at least two intangible cultures of Nepal in UNESCO within the current fiscal year," said government officials, adding that they are listing and selecting intangible cultures practised across the country at present. There are 125 different groups and ethnic communities with some 120 languages across the country, according to the Ministry of Culture, Tourism and Civil Aviation. They have their own unique tradition and culture, including living intangible cultures.
However, culture experts are worried on the sorry state of heritage sites and cultures in the country due to rapid urbanization, modern lifestyle and apathy of the concerned towards the preservation of culture.
The government has already formulated a national cultural policy in line with the UNESCO Convention to preserve and promote the cultures of Nepal.
According to the ministry, the proposed guideline includes standards and policies of intangible cultural heritages and their preservation as per the UNESCO provisions.
The UNESCO has been warning the government to list out its cultural sites from the list if it fails to meet the standard set by the UN Convention.
In 2010, the government had ratified the UN Convention designed to safeguard intangible cultural heritage, such as folklore, oral traditions, social rituals and performing arts, the ministry informed.