News
Tour operators slammed decision to ban wide-body crafts, some airlines to stop flights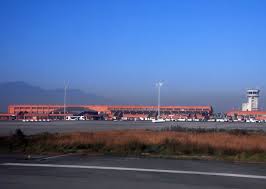 KATHMANDU, Nepal- While, Nepal Association of Tour Operators (NATO), an umbrella organization of leading tour operators, five-star hotels and domestic airlines, has criticized Tribhuvan International Airport's decision to prevent use of wide-body aircraft, some international airlines have said that they had no other option other than to stop the Nepal fights if the decision was imposed mandatorily.
"This step, which has been taken on the eve of the tourist season, is sure to be a setback for Nepali tourism industry. It will cause damage to Nepal's international image," a NATO statement states.
Due to frequent damage in runway at the only international airport of country, TIA, on August 16, had issued a notice requesting international airlines to halt the operation of wide-body aircraft.
Though the TIA has requested international airlines to temporarily halt the operation of Airbus 330, Airbus 340 and Boeing 777 to avoid further damage to the runway and for proper maintenance work, the  management, however, has not mentioned any timeframe regarding re-starting their operation.  From August 2-12, four potholes as deep as 5cm were created on the eastern and western sides of the runway's central line affecting international and some domestic flights.
According to Air Asia, which has a wide-body aircraft, if the decision is made compulsory, it will be almost impossible for it to operate flights.  A  Korean Air official said that the notice needs to be revised as its flight duration on average is of seven hours and the airline has to use a wide-body aircraft. A wide-body aircraft is a must for long-haul flights, the official added. Korean Air has two flights a week.
Thai Airways, however has said that they will cooperate with the TIA in its decision. "We are convinced with the TIA decision and will cooperate with them," an official of Thai Airways was quoted as saying in a Himalayan Times daily report.
Other two major airlines, Qatar Airways and Etihad Airways, have also responded with their positive reply stating that they would have no problem to fly with TIA's decision.
However, the use of narrow-body and small aircrafts in the international routes and mostly in labour destinations of many Nepalis would surely result air seat crunch in the peak tourist season and the festival season in the country when all most all the Nepalis residing abroad wants to return home.
Though they are not happy, travel and tour operators are optimistic about any further decision of the government to address all such problems.