News
Around 1000 heritage sites in Kathmandu at risk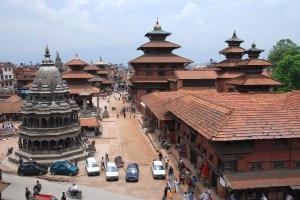 KATHMANDU, Nepal- Most of the heritage sites that carry the ancient values of Nepali culture and that are major attraction for tourists are at peril due to the high risk of earthquake.
According to the officials of the Department of Archaeology that looks after the preservation of the sites, around 1000 heritage sites in the Kathmandu Valley are at high risk of earthquake.
Kathmandu Valley is famous for its ancient heritage sites including the Kathmandu, Patan and Bhaktapur Durbar Square, many temples, ponds and other historical constructions that are the major tourist attractions.
Bhesh Narayan Dahal, Director General of the Department said that most of the Kathmandu-based heritage sites with archaeological importance are at higher risk. According to him, even a minor quake may hamper their structure as most of them are at dare need of reconstruction and the haphazard construction in Kathmandu have added extra risk to them.
The haphazard development of settlements in the Kathmandu valley has put around 1,000 local and national-level heritage sites at risk, a RSS report quoted Dahal as saying at a programme organized by the Department in Kathmandu on Tuesday.
He said it was necessary to create public awareness to minimize possible damages resulting from earthquake through the co-work of different stakeholders as Kathmandu valley is now at high-risk of possible earthquake.
Dahal also added that it was necessary to make the regulations related to construction of buildings around the heritage areas stricter.
Stating that different shrines, temples and heritage structures carrying religious and cultural importance have increased the country's glory and prestige in the international arena, the Director General urged the locals to be active in the protection of the heritage sites and monuments linked to the civilization of Nepal and the Nepalis.
Presenting a working paper, seismologist Surya Bhakta Sangchhe stressed on adopting measures to protect the heritages.
He said that houses and buildings constructed against the standard maintained by the Department around the heritage sites should be demolished systematically.