News
70 new peaks to open for climbing by 2014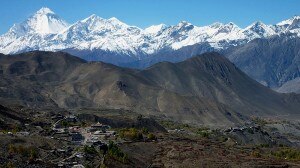 KATHMANDU, Nepal- The government is all set to open around 70 new peaks for climbing by 2014.
A technical team, formed under the Ministry of Culture, Tourism and Civil Aviation (MoCTCA) and in coordination of Ang Tshering Sherpa, former president of Nepal Mountaineering Association, is preparing to recommend all 70 names of the peaks for final approval from the Cabinet.
The technical team, till date, has made a detailed study of around 40 peaks and is looking forward to recommending names of at least 70 new peaks to its main committee.
Within 10 to 15 days, the technical committee will finalize the list of new peaks that holds high tourism possibility and are technically feasible for mountaineering.
The 70 new peaks will also include the 23 peaks that were selected earlier by the government for formal opening during the Diamond Jubilee Celebration of the first ascent of Mt Everest.
The committee is preparing with the final list of the peaks including some peaks that were listed among the 23 peaks and will forward for the final recommendation.
According to a committee member, the selection process of the mountains is based on the recommendation made by the locals of those regions and also on demand of international summiteers.
The Tourism Industry Division had earlier also received a list of applications requesting the ministry to open restricted peaks to create fresh destinations for tourists who arrive in Nepal for mountain and adventure tourism. According to it, there is a high demand for new peaks and along with the permission to open the peaks, it will definitely attract quality number of mountaineers and create new destinations.
It has been almost 10 years since the government last announced the opening of new peaks for expeditions. The government had, in 2003, opened 122 new peaks, and later nine other peaks in 2004, but since then no new peaks have been opened.
Currently, 326 peaks are allowed for mountain expeditions and adventure sports.