News
Royal Priest of Nepal harassed at Jagannath Temple after Italian dancer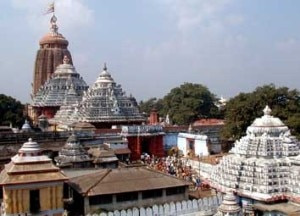 KATHMANDU, Nepal- The Royal priest (Rajguru) of Nepal Madhav Prasad Bhattarai was allegedly harassed at the Jagannath Temple, a renowned Hindu shrine in Puri the Indian state of Orissa.
The Rajguru's harrowing time on Tuesday during frisking at the temple entrance was followed by the alleged assault on Italian Odissi dancer Ileana Citaristi by two Jagannath Temple priests that created a flutter in the country two weeks earlier.
According to the news reports, Bhattarai was allegedly harassed by a lady constable.
"After being frisked at the entrance by three police personnel, we were again stopped by a lady constable. Though my priest gave her my identity, she refused to listen and shouted at us," reported Times of India referring his police complain.
The lady constable calmed down only some other priests intervened. "After the altercation, the Royal priest was not in a mood to go for a darshan of the deities. However, I took him to the sanctum sanctorum where he paid obeisance," the ToI quoted Pujapanda as saying.
According to the report, Bhattarai, who reached Puri on Monday, was the guest of Puri Sankaracharya Swami Nischalananda Saraswati. The Puri seer took umbrage of the incident and immediately asked the Puri SP to take action against the constable. "We have received the complaint. Action will be taken against the constable," SP (Puri) Anup Kumar Sahoo told TOI. Sources said the constable faces suspension.
The erstwhile Nepal royal family enjoys certain privileges at the shrine. The Nepal King can ascend the Ratna Vedi (the altar on which Jagannath, Balabhadra and Subhadra are placed) and offer prayers to the presiding sibling deities, the ToI quoted temple sources as saying.