News
Tourists' inflow escalated at '12th most visiting place in the earth'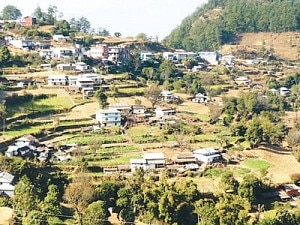 KATHMANDU, Nepal- The inflow of tourists to Dhankuta district in Koshi zone, located at eastern region of Nepal, has escalated with the operation of home-stay services at Bhedetar-based Namje village since three months.
With an aim to preserve indigenous culture, local languages and tradition, the home-stay services was launched in the village which has majority of Magar community, an indigenous caste of Nepal.
The village has an amazing natural scene with more than half dozens of snow-capped peaks could be easily viewed from there. The Cable News Network (CNN) – an American News Agency – had enlisted the village as 12th most visiting place in the earth which have never heard.
With this, the influx of tourists to the village has constantly growing up and the local business is flourishing,  according to Harendra Magar, a local hotel entrepreneur of the village.
With the service, scores of unemployed local youths have been found to be engaged in trekking serving to national and international tourists.
'Tourists are served with unique varieties of indigenous food under the home-stay package and are taken for sight-seeing in the nearby hilly areas', an eastern based regional  journalist  Bishal Khattri told Nepal Mountain Focus quoting locals as saying adding at least one dozen houses have offered the service with residential facility in a homely environment at cheaper price.
However, the village is yet to be connected by the road network and backwarded from the point of view of social infrastructures . The only way to visit the village is a direct flight from Kathmandu to Biratnagar and drive directly to Dharan- Dhankuta highway for some hours. The key feature of the village is anyone can enjoy the views of Mt. Makalu, the world's fifth tallest peak from the village.