News
Study on snow leopard conducted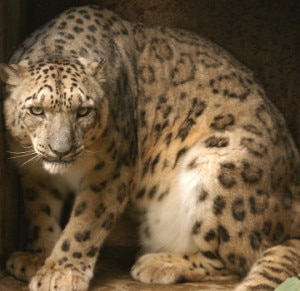 KATHMANDU, Nepal- A study has been carried out on snow leopard in the Himalayan district of Mustang to know about conditions of the endangered species of the Himalayas. The animal which is also called as the "Queen of the Himalayas" is believed to have been extinct due to loss of its natural habitat and adverse effect of the climate change.
The study, thus, has been conducted on the effect of climate change in the Himalayas and its effect on the animals especially on snow leopard.
The research team has used the camera trapping system to count the number of snow leopard in the region. Also a snow leopard protection awareness programme has been launched participating the locals, conservationists, teachers, students, journalists and other concerned including the National Trust for Nature Conservation, Snow Leopard Conservancy (SLC) among others to minimize conflict among the locals and snow leopard to save the animal.
The locals, teachers and students were trained to treat the snow leopard differently with the shared knowledge of habitat, nature, food and in overall the conservation of the animal, journalist Chandrashwor Bastakoti, who participated the programme held last week, told Nepal Mountain Focus.
Notwithstanding the beauty of the animal, it has long-established conflict with the himali locals as the animal kills their cattles. In revenge the locals began to kill the animal considering it as their enemy thus degrading the number of the beautiful creature of the nature, Bastakoti said, adding the programme and the study have helped the locals to think on protection of the animal.
According to EvK2CNR, an Italian non-profit research agency that conducted the research on snow leopard being based on Khumbu region for many years, alteration of natural habitats and hunting of snow leopard prey have led to snow leopards turning to livestock for sustenance, causing persecution reactions. The cold, fragile, often semi-arid high altitude ecosystems in which the snow leopards live generally offer a low density of resources.  Climate change is further complicating this delicate balance, as snow leopards find themselves needing to compete with other predators better adapted to warmer ecosystems.
Prof. Sandro Lovari (University of Siena), in collaboration with Nepal Government Department of National Parks and Wild Life Conservation, Nepal Academy of Science and Technology, WWF had studied on the rear species for years.
The snow leopard, an internationally recognized endangered species, is a large feline predator which inhabits the high altitudes of Central Asia.
Nepal is thought to harbor 300-500 snow leopards, making it an important range country along with China and Mongolia.
The first snow leopards were collared and tracked from 1981 to 1985 in Nepal's remote western district of Mugu by Conservancy Director Rodney Jackson and associates. This seminal study was featured in the June 1986 National Geographic, and led to the publication of Darla Hillard's account, Vanishing Tracks: Four Years Among the Snow Leopards of Nepal.