News
Domestic tourism to get boost as firms have to send their staffers on paid trips compulsorily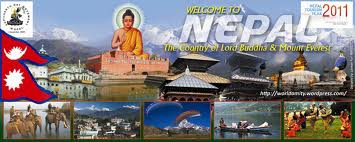 KATHMANDU, Nepal- The domestic tourism in the country is likely to get a boost with much business as the government through its budgetary plans has made it compulsory for the firms to send their staffs on paid vacations and trips.
With the government programme that mandatorily calls for financial institutions and profit-making public enterprises to send their employees on paid trips to local destinations, the domestic tourism industry is likely to make an additional business of around Rs 800 million.
Minister for Finance Shankar Koirala, in a press conference organized on Monday to discuss the budgetary plans with journalists, said that the budget categorically has said mentioned that commercial banks, development banks and profit-generating state-owned enterprises must send their employees on a seven-day paid trip to domestic tourist destinations every year.
According to the minister, the programme was introduced to give a fillip to domestic tourism businesses.
And with the government announcements travel and tour operators are much happy. "The programme mentioned in the budget is aimed at promoting domestic tourism which is quite appreciable," said Madhusudan Acharya, Vice-president, Nepal Association of Tour and Travel Agents. "If the programme is implemented effectively, it will help cushion the off-season blow, as these institutions are home to over 31,700-strong potential tourism clients."
If the government succeeds in implementing its budgetary programme, around 12,000 employees of thirty-one commercial banks, including state-owned banks and around 6,360 staffs of other eighty-eight development banks will be directly benefited with the programmes and same is the number of staffers of 15 of the 37 public enterprises that were operating in profit last fiscal are in the list of domestic travelers in the scheme.
The previous government has already had announced such provision in part of civil servants.