News
Nepal sees opportunities on India's plan to implement Visa-on-Arrival to Chinese tourists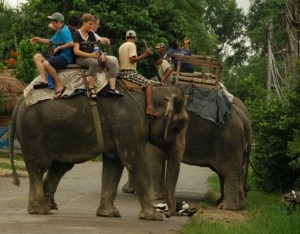 KATHMANDU, Nepal- Tourism stakeholders in Nepal are hopeful for better opportunities in tourism sector in the country as India is planning to implement visa-on-arrival facilities to Chinese tourists visiting the country. "With Nepal sharing open border with India in East, South and West, the Indian policy is to bear fruit to Nepali tourism as well," general secretary of the Society of Travel and Tour Operators Nepal, Madhusudan Pyakurel told, adding that a remarkable percentage of tourist visiting Nepal come through the road ways from India.
"And since the number of Chinese tourist visiting Nepal are also increasing and both Indian and Nepali tourism sectors have agreed to promote the tourism circuit in the countries jointly, the on-arrival visa provision is expected to be beneficial for Nepal as well," Pyakurel said.
According to the figures released by the Immigration Office at the Tribhuvan International Airport (TIA), out of total 282,249 tourists visiting the country on the month of June, China stood at 3,491. The figure is 25.7 increase in percent compared to the figure of same month last year.
Recently, Nepal and India have agreed to work jointly on promotion of tourism in either's border and across.
In response to Nepali business delegation of tourism and travel trade with the proposal of collective endeavour to boost up the tourism in the region the Indian side has agreed for joint promotion of tourists destinations, including Buddhist sites, in third countries.
China is among 30 countries for which the Indian Tourism Ministry wants a Visa-on-Arrival facility, the proposal, if endorsed, will raise to 41 the number of countries that will have such a facility.
"We have proposed a Visa-on-Arrival (VoA) facility for 30 countries including Germany, France, Korea, Russia and China," Indian Tourism Minister K Chiranjeevi is quoted by the agency news reports.