News
Integrated air safety policy to control air accidents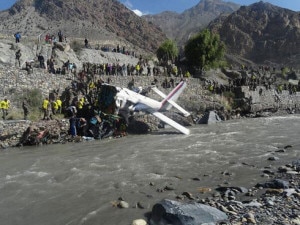 KATHMANDU, Nepal- In the backdrop of increasing concerns and doubts over the air safety in Nepali sky, a need for integrated air safety policy has been sought.
The Nepal chapter of Pacific Asia Travel Association (PATA) has taken the initiative to study and merge all the programmes and policies related to the air safety after the fictitious and biased news relating the Nepali air safety dispersed internationally.
A team has been formed to study and formulate air safety working-plans under coordination of general secretary of the PATA. The team will prepare the plan and forwards that to Civil Aviation Authority of Nepal, the sole responsible body to regulate the air services in the country. "Once the CAAN approves working-plans it would be discussed with overall concerned sectors before giving it a final shape," a PATA source said.
The team has been given one month time to prepare the working plans.
"Since all the concerned are raising questions on the air safety in Nepal as the number of air accidents have increased in recent days, it is necessary to formulate the integrated air policy," opined Suman Pandey, Chairperson of PATA Nepal Chapter. According to him, concern of Nepali air safety is now a great issue. Pandey believed that once the working-plans were formulated and brought into action the current situation of air accidents will be changed and more reforms to minimize such could be done.
After the reinsurance companies, European and American countries circulated colored information on poor air safety measures of Nepali sky in the international market, Nepal itself has called the International Civil Aviation Authority to access the air safety condition in the country. The reinsurance companies, for the long time, are threatening the airlines and to black list Nepali sky if the country fails to improve air safety measures. They also have urged the tourists to leave Nepal shortly if it fails to take any measures. The international reinsurance companies have also increase their insurance premium for Nepali flights categorizing it under the high risk.
According to CAAN data, the air accident rates in Nepal have increased nearly by twofold in comparison to the last year. Last year the rate was 1.5, while the rate jumps to 2.5 this year.  "With the growing number of air accidents and increased insurance premium for travels to Nepal, more tourists are likely to divert their destination to Thailand and Malaysia from Nepal," feared Pandey.