News
Nepal homes 16 peaks above 8000 metres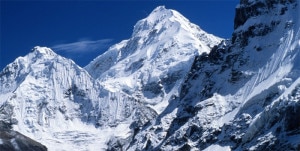 KATHMANDU, Nepal- Mountaineering experts here have said that Nepal homes 16 out of 22 highest peaks in the world along with the World's highest Mt Everest.
Speakers at a programme here said that a new study have revealed the fact that is unlike what has been claimed.
"A recent report states that among the 22 peaks in the world there are 16 in Nepal that are above 8000 meters," former president of Nepal Mountaineering Association Ang Tshering Sherpa said speaking at the programme organized to unveils government plans to mark the diamond jubilee celebration of Mt Everest.
A report prepared by a committee led by Dr Harka Gurung claims that there are 16 peaks in Nepal that are above 8000 meters, which need international accreditation, he said.
Sherpa said that the peaks need to be recognized by the International Mountaineering and Climbing Federation.

During the programme, Joint secretary at the Ministry of Tourism and Civil Aviation Purnachandra Bhattarai said that the government will only approve records that it has been informed about prior to the climb. "We will authenticate records dealing with summiting Mt Everest only and all activities beyond that will be considered illegal," he said. He further made it clear that Mt Everest is more for climbing and adventure than for records.
During the programme, officiating chief executive officer of NTB Subash Nirola expressed the need to control the excessive crowd at the peak. He said that NTB along with other stakeholders and the government is trying to develop a plan to control the crowd at Everest.
"Preventing climbers at Everest is not possible as it will have a negative impact on a number of things. But Everest being a world heritage site needs to conserved, therefore, we are planning to hike the royalty," said Niroula.
At the programme, the government has unveiled a list of programmes to commemorate   the diamond jubilee celebration of Mt Everest.