News
Govt garners 300m revenue from peaks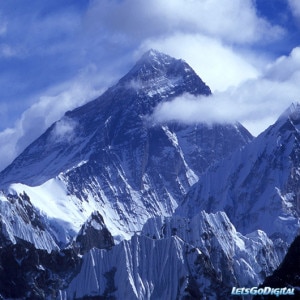 KATHMANDU, Nepal-The government has garnered three hundred million rupees in revenue by permitting the mountaineers to scale world's highest peak Mt. Everest along with other three hundred and twenty six peaks which are opened for mountaineering in Nepal, this season. The amount is somewhat higher than previous year as it witnessed only nineteen hundred millions.
The amount is collected from eight hundred and five mountaineers of one hundred and four expedition teams getting approval to scale the peaks from May 5 to the month of June, this spring, according to the Ministry of Culture, Tourism and Civil Aviation. Last year ninety-two expedition teams had acquired the permission.
According to Balkrishna Ghimire, spokesperson and joint secretary at the Ministry, with the increase in the number of the mountaineers to scale the peaks, collection of the revenue went up this year.
Ghimire said nearly three hundred million rupees have been collected as revenue this year so far. He also informed that among three hundred forty one mountaineers who obtained permission to scale the peak, two hundreds are attempting Mt. Everest while other two hundred and seventy five are scaling various other peaks.
Three Sherpas and a foreigner have lost their lives at Everest so far this climbing season. Fifty-year-old Russian climber Alex Bolotov died last Wednesday in Khumbu icefall at 5,600-metre, according to officials. According to the Ministry, the numbers of climbers attempting the Everest with the slogan of promoting peace, constitution and tourism is high this season.
The Everest has witnessed more than forty records since Edmund Hillary and Tenzing Norgay Sherpa stepped foot on the peak in 1953. The record holder climber Appa Sherpa, who scaled the Everest 21 times, did not scale the Everest this time since he is in world's highest journey Great Himalayan Trail.
According to Tourism Industry Section at the Ministry, six thousand mountaineers have scaled the Everest so far. The government has exempted the royalty for the Nepalese climbers. However, a foreign mountaineer team has to pay from $ 25000 to 70, 000 in revenue for an expedition team to scale a peak from normal route.