News
Govt implements one door policy to manage safe climbing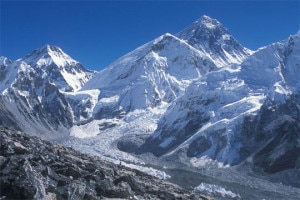 KATHMANDU, Nepal- The government of Nepal has carried out a one door policy to manage safe climbing as well as constructing a separate route at the world's highest peak Mt. Everest. With an aim to make the expedition work more protected and to lessen the excessive traffic jam at Everest, the Ministry of Culture, Tourism and Civil Aviation initiated such process.
Expedition Operator Association has got the sole responsibility to carve the separate path from the camp two.
According to an official at the Ministry, the government pioneered the process for the first time by setting up a taskforce involving concerned organizations including Expedition Operator Association.
Stating that many climbers were suffered much since the rope fixing for climbing and ascending the Everest was similar, he informed that a coordination committee has been set up involving concerned organizations for making the separate path for climbing and ascending the Everest.
According to him, an initiation has been adopted to make the safe route from the camp 2nd to camp 4 at the south pole of the Everest. The expedition association would clear the route immediately if the route is blocked by avalanche or falling stone, melting from snow.
The official said that the route is being built from camp 2 as per the one door policy to make environment for safe climbing, stopping the mounting dispute, between the climbers about carving the route.
Such task was begun at the initiation of the Ministry for an ordeal. The operator Association initiated such work at the coordination of the Ministry. A clash was erupted between foreign climbers and Nepali Sherpa, a week ago, on the issue of fixing the rope at Everest.
With this new provision, each expedition team should pay 25 thousand rupees extra as royalty to the Association before climbing the Everest.