News
Octogenarians in Everest attempt to grab world record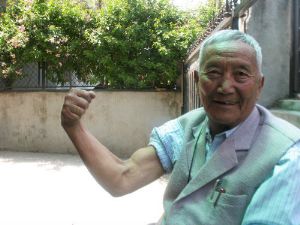 KATHMANDU, Nepal-Generally, most  people in their eighties opt to sit back and think of adequate entertainment, living with the family members, sharing their young time achievement and bravery. However, this may be exception for veteran Nepali climber Min Bahadur Sherchan, 81 and Japanese Yuichiro Miura, 80 as both the enthusiastic mountaineers are now vying to grab title of 'the oldest person to scale Everest'.
Octogenarian Sherchan began his 8848-metre high climb on Friday. Miura who has had heart surgery four times also has already commenced his journey to the Peak. Both the veteran climbers are in their endeavor to hold new record though they rejected it. Sherchan ruled out that he was trying to reclaim the record he set in 2008, while he was76 years old; he became the oldest person to climb Everest. Miura, then 75, atop the Peak a day later Sherchan conquered over Everest. "Why should I need to set a new as I have my own record ?," Sherchan boasted.
Miura, a veteran explorer, in 1970 he became the first person to ski down Everest. This will be his third attempt of the highest peak in the world, the first being at the age of 70 in 2003.
Sherchan reached the summit of Mt. Everest on May, 25 2008 at the age of 76 years and 340 days. Calling for world peace, Sherchan was determined to either conquer the peak or die there. No matter how, he was successful in his endeavor.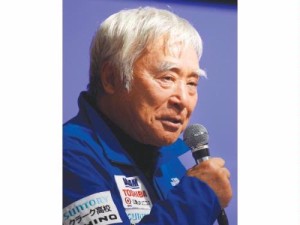 Sherchan, also an ex-soldier wished to scale the peak last year; however, as he failed to get required support from the government of Nepal he had to quit his endeavor.
Sherchan exercised his fitness by climbing the stairs of his three-story building in Kathmandu for two months, carrying a 25-kg sack.
Almost 4, 000 people have succeeded to climb the Everest ever since Edmund Hilary and Tenzing Norgay Sherpa climbed it for the first time in 1953.