News
(English) Everest avalanche: victims' family yet to get compensation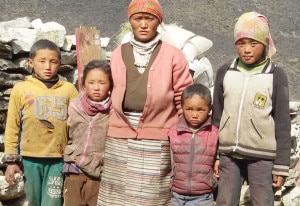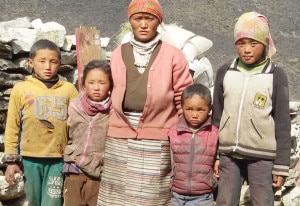 KATHMANDU, Nepal–Two and half months since its announcement, the government is yet to provide compensation amount of Rs 500,000 each to the bereaved families of the sixteen Everest avalanche victims.
At least 13 Sherpa and supporting guides were killed leading to the disappearance of ohter three following the avalanche, the deadliest ever incident in the history of Mt Everest on April 18, 2014.
"The government should tell us clearly whether we will receive the compensation amount or not. Such dawdling is intolerable at a time when we are bereaved of our sole bread winner," Ningma Sherpa, who lost his father Ang Tshiring Sherpa in the disaster, was quoted by nepalnews.com.
Ningma complained that he was left difficulty as they didn't have alternative source of income besides mountaineering. He hoped that the victims would get relief if the compensation process came to an end right away.
The government had earlier announced Rs 40,000 to each of the 16 families for immediate relief and Rs 500,000 to each of them a few days later. Though the victims' families received a meager Rs 40,000 on time, the process of getting Rs 500,000 has been delayed by bureaucratic procedure as both the Tourism Ministry and the Finance Ministry are busy in exchanging blame to each others.
Multiples sources at the Ministry told that it had already dispatched the file to the Finance Ministry for an approval. The sources further said that the process is further lengthy since Finance Ministry has to send an approval letter to the Tourism Ministry after which the latter would table a compensation proposal at the meeting of the Council of Ministers.
In the meantime, the uncertainties over the compensation amounts and delay being made on the part of the government have led to a growing concern among the stakeholders in tourism sector.
Ang Tshering Sherpa, chairperson of Nepal Mountaineering Association (NMA) said it was unfortunate that the government agencies were locking their horn on s such a sensitive issue. Mr. Sherpa also expressed doubt whether the victims' families will obtain compensation or not. He demanded for the immediate release of the fund as the viictim families have already suffered too much.