News
(English) Arrests over Facebook posts alarm commoner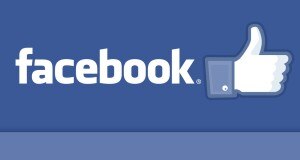 KATHMANDU, Nepal–Neighboring countries especially Muslim dominant Pakistan and Bangladesh frequently witness their people arrested for blasphemous contents. But such was not the case with Himalayan country where freedom of expression was regarded relatively high in compared to other South Asian Nations until a few months back. However, with the rising use of social media like Facebook, Skype among other chatting sites, security personnel have gradually increased vigilance over the cyber crime.
 Police has arrested two persons in two months for their "unpleasant" posts on Facebook. Raju Shah of Bara was nabbed last month for his Facebook post demanding for death sentence against Home Minister Bam Dev Gautam who allegedly violated traffic rules in the Capital Kathmandu. Shah, also a gazette government official working at the district development committee in Nepal's terai lowland was released on bail after signing in an apology letter.
No sooner the scandal of Sah was deleted from the mind of commoners; similar incident took place at the first week of June. Abdul Rahman was arrested and kept in custody for three weeks for a comment on Facebook that was a strong reaction to news which lauded the "improved" law and order situation in the terai lowland.
Responding to a facebook post new, 'Improving security in Saptari', Rahman, also a local businessman had commented as 'How to say the security improving as I had to pay Rs 50,000 to bring back my looted motorcycle."
Aiming to discourage such posts and comments on the face book, the government introduced a Bill on Contempt of Court in Parliament, two weeks ago, however, media persons and activists see the bill as an attempt to suppress the press and control the freedom of speech and expression, guaranteed by the constitution of Nepal.
Recently, addressing a public programme in Kathmandu, newly elected chairman of Nepal Federation of Journalist Association (NFJA) criticize some of the clause in the bill.
In the meantime, Chairman of the Freedom Forum, Taranath Dahal said that Rahman comment was " neither a hate speech nor has violated the existing laws."