News
(English) Everest to witness world's most dangerous "wing-suit stunt" soon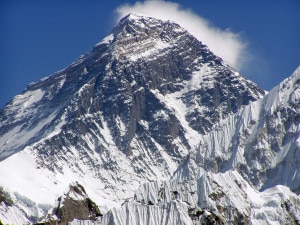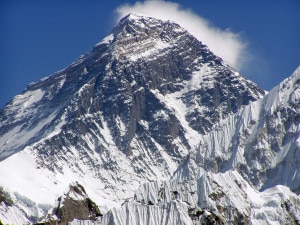 KATHMANDU, Nepal– With a soft stunt by a two-time Everest conqueror, Mount Everest, the world's highest peak, is all set to draw global attention in this expedition season. The peak is likely to draw global attention as a veteran mountaineer Joby Ogwyn is planning to perform his stunt on Everest in upcoming upcoming expedition season.
The Tourism Ministry has issued permission to a seven-member team from the US-based National Broadcasting Corporation and Discovery Channel, to film a stunt and live broadcast on the Discovery Channel.
Officials at the Ministry have said that the stunt would be "wing-suit descent." "It is not a jump with respect to its inherent nature," Tourism Ministry joint secretary Madhusudan Burlakoti said.  The stunt-man will wear a kind of strap-on parachute and skid off the Everest to descend the base camp.
The filming project is an ambitious one, where the NBC sports personality Kyle Martino and his team, in collaboration with Discovery Channel, will broadcast the peculiar stunt alive, according to NBC's official website adding that many people have.
The daredevil event will be aired live, NBC's official website says, adding "many have viewed the jump world's most dangerous stunt." A report published by New York Post said the 39-year-old's stunt would be aired live in a two-hour special on the Discovery Channel.
"Camera operators will also be stationed at the Everest summit, base camp and along the mountain," the report further added.