News
(English) Govt gives top priority to Europe instead of Asia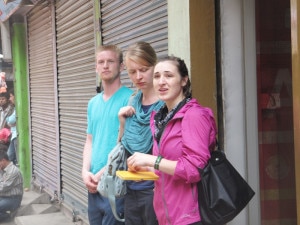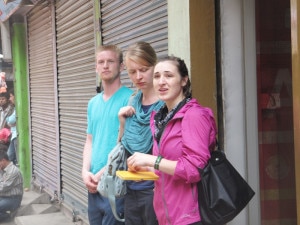 KATHMANDU, Nepal–The government has been promoting tourism focusing more on European market rather than Asia in the recent months.
At a time the number of European tourists visiting Nepal is dropping down sharply and global tourism is now slowly depending on Asian tourists, the Nepal Tourism Board (NTB), responsible for promotion of tourism in Nepal, has actively promoted Nepal in Europe. In the past, Nepal was failed to grip the Asian market though global tourism industry is gradually depending on Asian continent.
"While the Asians are turning into the high-priced tourists in the world, TB should not just be limited in displaying the banners in European market," immediate past president of the Hotel Association of Nepal (HAN) Shyam Sundar Lal Kakshyapati suggested.
Lack of publicity and other promotional programme have also led the decrease in tourists' arrival from Asia.
Tourist arrival dropped in 2013 for the first time in the country after the political change in 2006 when the monarchy was eliminated.
"The Nepali tourism market has been hit hard by the economic slowdown in European countries," immediate past president of the Hotel Association of Nepal (HAN) Shyam Sundar Lal Kakshyapati said adding NTB should give priority both to the European and Asian market.
Former president of the Nepal Association of Tour and Travel Agents (NATTA) Pabitra Kumar Karki complains that NTB promotes and campaigns in the outdated style.
Tourism officials further complained that the number of Indian tourists is also falling and the nation is witnessing only a handful of Chinese visitors.
Some believe that tourist arrival fell in 2013 as Asians did not choose Nepal as a major tourism destination.
Tourism entrepreneurs believe that tourists' arrival in Nepal can be increased if the country increases tourists' arrival from close neighbor India and China. The total number of tourists visiting Nepal was 830,092 in 2012 but the number was decreased to 797,759 in 2013.
The number of tourists increased by five percent globally in 2013 and it is expected to rise by 4-4.5 percent in 2014.
Tourism entrepreneurs warn that the rate of arrival will continue to fall if Nepal fails to understand the global trend. According to them, the government is unaware of the fact that Nepali tourism industry has been surviving due to Chinese and Indian tourists in recent times.
The current trend shows that the culture of European and American tourists visiting Asian countries will be overturned within a few years.