News
(English) "Slash in climbing fees may cost more to environment", Stakeholders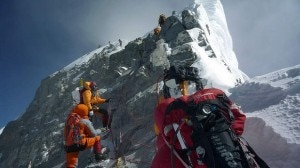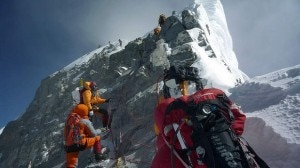 KATHMANDU, Nepal–With the government's decision to cut down climbing fees massively for Mt Everest, stakeholders have raised serious concerns about the environmental impact of climbers who already crowded the mountain during the peak season.
They are worried over the strain on the peak with the high reduces in mountaineering fees for climbing Mount Everest and other peaks in Nepal.
The government of Nepal had massively reduced the royalty fees for climbing the Everest based on the suggestion of a committee that it formed last year to recommend revision in mountaineering royalty fee, this week.
Stakeholders have of the opinion that the government plans to bring more mountaineers in the country by slashing down the fees heavily as a part to garner more amounts in royalty instead of addressing existing environmental challenges and heap of garbage around the peak induced by the huge movements of the mountaineers.
Stating that reducing in mountaineering fees means to allow more climbers on the mountain; they opined that the government should have done a comprehensive study of the impact before deciding to allow more climbers on the mountain. According to them, more climbers would naturally denote negative impact on the mountains.
"Mountain would become too crowded and commercialized hence afterwards," lecturer and environmentalist Ramesh Khanal said. According to him rich and inexperienced mountaineer will eye peaks in the name of holding new record in the future.
However, officials at the Ministry believed that massive reduce in royalty for climbing the Everest among other peaks would discourage artificially formed groups, where the leader does not even know some of the members in him own team.
"We expect to lure more mountaineers and manage the climbing team in better way. This will encourage smaller teams and individual when they climb the peak," an official at the Ministry said.
The Ministry of Culture, Tourism and Civil Aviation (MoCTCA) announced last Friday that it will cost $11,000 per foreign mountaineer to climb Everest starting next year against existing $25,000 for the same.