News
(English) Airfare for domestic sector raised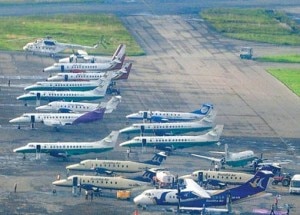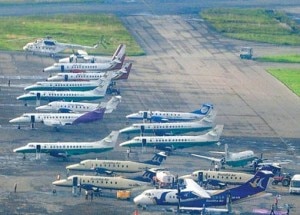 KATHMANDU, Nepal – The government has given a nod to the domestic airline companies to raise airfare for the remote sectors. In its decision, the Ministry of Culture, Tourism and Civil Aviation, which was also approved by the council of ministers, has given a green signal to the domestic airline companies to raise airfare by 56 per cent.
The new fare structure will come into effect from February 13.
The ministry has received the restructured airfare details three years ago, but it has not implemented it then after local people protest the huge hike.
On Feb 2, 2011, the ministry had approved the hiked fare at the recommendation of the Civil Aviation Authority of Nepal (CAAN) to all remote sectors by 56 percent. The revision was made as per the Airlines Operators Association of Nepal's request and under the provision that airfares should be reviewed every two years. The airfares were reviewed last on Feb 17, 2006.
However, the ministry was forced to roll back the hike after airports and air services were obstructed by the locals in Karnali for more than three weeks demanding a roll back of such a hefty revision.
Though hiked, the newly fixed airfare has however, set uniformity among the airline companies in terms of airfare. Since then, there is no "legal" airfare on any remote sectors as a result, travellers are forced to pay "any amount" set by airlines.
Along with the price hike, the ministry has also directed the CAAN to strengthen its monitoring to ensure adequate flight connectivity to remote sectors and other related issues under the "airlines utilization hours".
Despite the provision in laws that made it mandatory for airlines to operate 40 percent flights in remote sectors, 30 percent in tourism sectors and the rest in other sectors, airline companies fly plane in the lucrative sector only.
Most districts in remote mid- and far-western regions in the country are heavily dependent on air connectivity due to poor road access and the people have been complaining that private airlines prefer cargo charters because they can earn more.