News
Kathmandu gets facelift with wider roads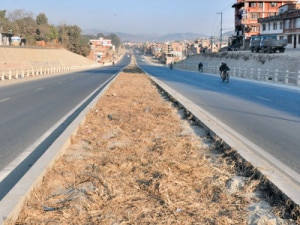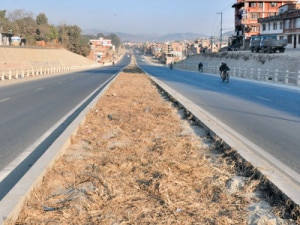 KATHMANDU, Nepal – If you were not in Kathmandu for the last one year, then you'll find yourself in excitement. And this is because you need not have to stay in hours-long traffic congestion and there would not be the bumps and jolts at the mid road-ways. The road that used to be unmanaged with open electric wires at its sides would also been a past scene. The ongoing road widening drive and blacktop of the roads has brought about drastic changes in the face of the capital city. The Nepal Electricity Authority (NEA) is also expediting its works to keep the electric wires underground.
The government officials claim that the significant changes were seen after the blacktop of the roads in the capital city as both the traffic congestion people's mobility have been easier.
Of the 129 kilometers, a total of 42 kilometers of road has been blacktopped till mid-January.
The officials said that nearly 90 kilometers of road would be blacktopped by mid-April while a total 111 kilometers of road would be blacktopped by the end of the current fiscal year.
Government, the Kathmandu Valley Development Authority and the Kathmandu Metropolitan City together are working to facelift the city.
Likewise, preparations were underway to blacktop the Lainchaur-Panipokhari stretch along the Lainchaur-Budhanilkanth road section.
It is said that the entire section of Lainchaur-Budhanilkanth road would be blacktopped by April.
Secretary at the Prime Minister's Office (PMO) Krishna Hari Baskota has earlier said that the valley has got its facelift after the roads expansion drive concludes..
Baskota said that the works for bridges constructions over the roadways would be started soon. He said bridge construction has been prioritized along the road expansion.
Likewise, sapling would be planted in pavements along the Maitighar-Tinkune road section by mid-April.
According to the Ministry of Physical Planning and Construction, it will continue its road extension drive in sub road-ways after the main road expansion concludes.