News
Nepal among NYT's '52 Places to Go in 2014'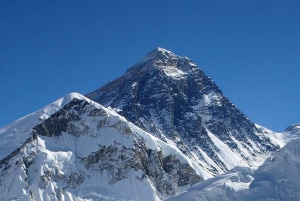 KATHMANDU, Nepal– Nepal has been listed among the places to go in 2014 by The New York Times, one of the renowned newspapers in the world, thanks to its unique geographical position and natural beauty of the country, for which large numbers of visitor pay visit.
Nepal has been placed as 45th country in the list of  '52 Places to Go in 2014′, lauding the country's recent plan to open up new peaks for alpine adventurers.
'When the Ministry of Culture, Tourism and Civil Aviation's sub-committee recommended last September that Nepal allow access to 165 new peaks including the Kanchanjunga massif this year — 13 of them above 23,000 feet — the world's mountaineering community was aflutter,' the NY Times said.
A sub-committee led by Ang Tshiring Sherpa, the immediate past president of the Nepal Mountaineering Association (NMA), had submitted a report to the main committee led by Purna Chandra Bhattarai, an official at the Tourism Ministry, recommending the opening up of 165 new peaks for commercial climbing on last September.
However, the Tourism Ministry is learnt to have mulling over to start this new initiative with the formation of the new government.
The paper says while many lauded the announcement to open up new peaks by the government of Nepal, while the others ruled out it, citing the government had stretched the meaning of 'peak' in a few cases to incorporate sub-peaks within mountains in order to earn large sum of money in fees.
'Even so, the proposal is significant since it is the first such release in a decade. If the approval process progresses as expected, the territory will open for the spring season, the paper further said.
According to a list of top 52 destinations, Cape Town, the second-most populous city in South Africa, after Johannesburg has been named as number one place to visit this year while Niagara has been ranked as one of the 52th city in the destinations' list.
The paper also recommends travelers to explore the vivacious cities and prominent coastlines, surprising spots and new attractions across six continents.
Meanwhile, the ministry is also reviewing the report's recommendation on the revision of mountaineering royalty fee charged on climbers.
The sub-committee has also suggested to hike the royalty fee for Mt. Everest climbers to $11,000 per person per expedition by ending the group royalty system.