News
Immense pressure on Maoist chair to resign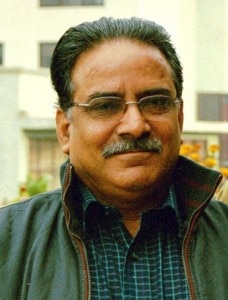 KATHMANDU, Nepal – On the wake of fresh mandate of the election of the Constituent Assembly that dragged Unified CPN (Maoist) to the third place from its earlier first one, leaders and cadres of the party have been exerting pressure on party chairman Pushpa Kamal Dahal to resign from the post on moral ground.
Giving an example of UML senior leader Madhav Kumar Nepal who resigned from his post after being defeated in the first CA elections in 2008, the Maoist leaders are asking for the resignation of their party supremo.
According to a Maoist source, senior leaders including vice-chairman Baburam Bhattarai and Narayan Kaji Shrestha have indirectly advised Dahal to step down during party meetings. However, Dahal has hinted not to resign but to continue with the post. "The commander won't left ground for losing only battle," the source said quoting Dahal as saying during the meeting. "He said that the CA elections like a battle for us and we lose it for now," the source said adding that Dahal has hinted to turn deaf ear to the demand of his deputies.
Some party leaders even have said in public that Dahal had floated the idea of poll riggings just for his face save. "As the party has witnessed a huge blow in elections from first to the third place with only 80 seats out of 601, he just tried to save his face by floating the idea of poll rigging," the source said.
But despite the fact, there is not a single leader in the party who can ask for party chairman's resignation directly. "Many among the central committee and politburo of the party are in a mood of change in leadership, but who will hang the bell on the cat's neck," the Maoist leader said questioning a party daredevil to ask his resignation.